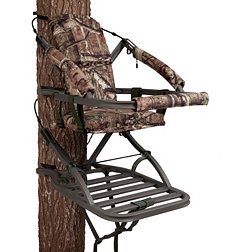 Summit Viper SD Climbing Treestand
See Price In Cart
WAS: $319.99*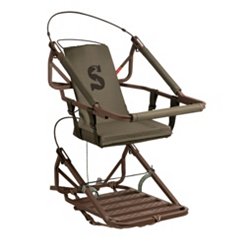 Summit Viper Steel Climbing Treestand
Climbing Treestands
Selection
Climbing stands are ideal when you need to ascend a tree quickly without the assistance of a ladder or screw-in steps. At Field & Stream, you'll find a great selection of climbing treestands from great brands like Comfort Zone', Summit' and XOP'.
Read through our Buying Considerations to make sure a climber is the right choice. You might just be better suited by a ladder stand or a hang-on treestand.
Plus, ensure a safe and convenient hunting experience by adding essential treestand accessories.
Buying Considerations
Climbing stands offer two clear advantages: mobility and portability. No other stand provides the freedom of a climber, as it allows you to go right from your truck to the tree'no set up, no nonsense. You simply raise yourself up the tree using the chair and platform. If you're hunting on the go and want the ability to change spots quickly, the climbing treestand may be your best bet. Keep in mind, though, that they tend to be heavier than hang-on treestands. However, the advantage is that you don't have to mess with installing steps.
The most important thing to consider is the terrain. What type of trees will you be climbing? Trees with low-hanging limbs can make it a real challenge to use a climber. Also, if the trees are large and have a thick circumference, you may not be able to get your climbing cable or strap around.