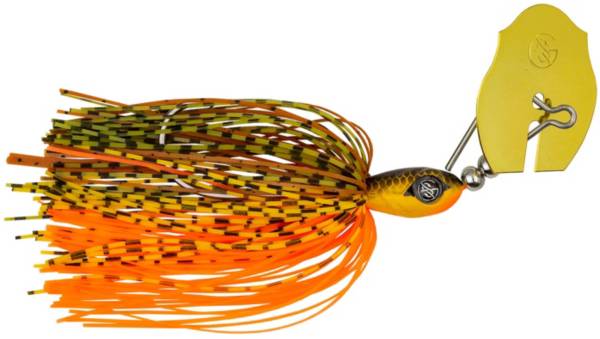 Googan Squad Clickbait Bladed Jig
Delivery & Pickup Options
---
USES:
Straight retrieve and shallow water
Recommended reel: 6:1 and 7:1 bait caster
Recommended rod: Googan Squad Go-To/Reaction Rod
Recommended line: 12 lb.-20 lb. fluorocarbon/15 lb.-30 lb. braid
DESIGN & DETAILS:
Hybrid vibrating jig with flash of bladed jig
Swimming action much like a scrounger
Lure blade clacks against leading metal beads and wire to produce sound and a resonant vibration completely new to fish
Allows fast retrieval kept down in strike zone for stronger likelihood of fish catch
Style: CLIC12BGGS, CLIC12SCGS, CLIC12SSGS, CLIC12WCHGS, CLIC12WHGS, CLICBGGS, CLICBLBLUGS, CLICBLCR12GS, CLICBLCRGS, CLICFC12GS, CLICFCGS, CLICGPGS, CLICSCGS, CLICSSGS, CLICWCHGS, CLICWHGS, LCLIC12GPGS, LCLIC12BLBLUGS
WARNING:
Cancer and Reproductive Harm - www.P65Warnings.ca.gov.
Web ID:

20YOBAGSCLCKBT38BLUR