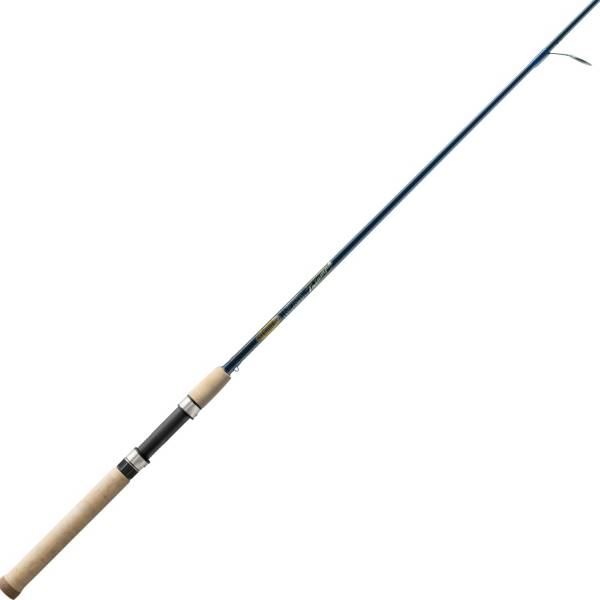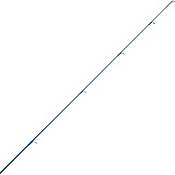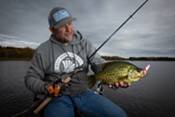 St. Croix Triumph Spinning Rod (2021)
Highlights
SCII carbon
Durable and powerful rod
Premium cork handle
Delivery & Pickup Options
---
Shipping Information
Oversized Shipping Charges Apply.
CONSTRUCTION:
Premium quality SCII carbon
Premium-grade cork handle
Durably sensitive with impressive power
Built for savvy anglers seeking the best in performance and value
TECHNOLOGY:
Sea Guide Atlas Performance slim aluminum-oxide guides with black frames
Sea Guide XDPS reel seat with eco-friendly sandblasted hoods on spinning models
Two coats of Flex-Coat slow cure finish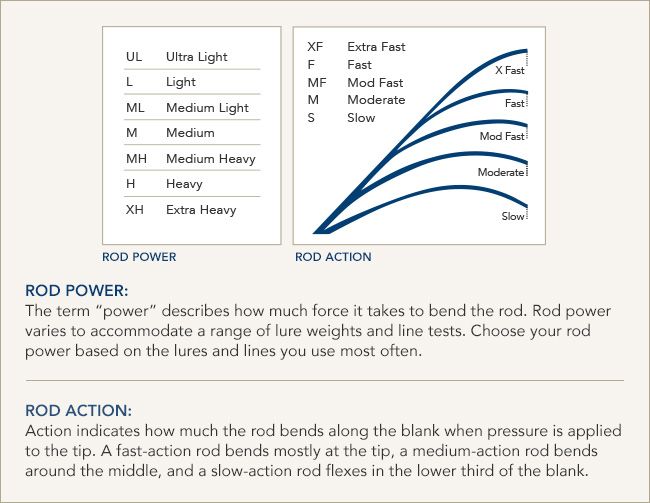 WARNING:
This product can expose you to chemicals including lead, which is known to the State of California to cause cancer and birth defects or other reproductive harm. For more information, go to www.P65Warnings.ca.gov.
Web ID:

20SCXASPN5LMDXXXXROD
Specifications
| Model | Rod Length | Power | Action | Pieces | Line Weight (lb.) | Lure Weight (oz.) | Rod Weight (oz.) |
| --- | --- | --- | --- | --- | --- | --- | --- |
| TSR50ULM | 5'0" | Ultra Light | Moderate | 1 | 2-6 | 1/16-1/4 | 2.2 |
| TSR56ULF2 | 5'6" | Ultra Light | Fast | 2 | 2-6 | 1/32-3/16 | 2.3 |
| TSR60LF | 6'0" | Light | Fast | 1 | 4-8 | 1/16-5/16 | 2.7 |
| TSR66MLF | 6'6" | Medium Light | Fast | 1 | 4-10 | 1/8-1/2 | 3.7 |
| TSR66MF | 6'6" | Medium | Fast | 1 | 6-12 | 1/4-5/8 | 3.6 |
| TSR66MF2 | 6'6" | Medium | Fast | 2 | 6-12 | 1/4-5/8 | 3.6 |
| TSR70MLF | 7'0" | Medium Light | Fast | 1 | 4-10 | 1/8-1/2 | 4.2 |
| TSR70MF | 7'0" | Medium | Fast | 1 | 6-12 | 1/4-5/8 | 4.3 |
| TSR70MF2 | 7'0" | Medium | Fast | 2 | 6-12 | 1/4-5/8 | 4.3 |
| TSR70MHF | 7'0" | Medium Heavy | Fast | 1 | 8-12 | 3/8-3/4 | 5.1 |
| TSR60MLF | 6'0" | Medium Light | Fast | 1 | 4-10 | 1/8-1/2 | 3.7 |
| TSR60MF | 6'0" | Medium | Fast | 1 | 6-12 | 1/4-5/8 | 3.6 |
| TSR66LF | 6'6" | Light | Fast | 1 | 4-8 | 1/16-5/16 | 3.0 |
| TSR66LF2 | 6'6" | Light | Fast | 2 | 4-8 | 1/16-5/16 | 3.1 |
| TSR66MLF2 | 6'6" | Medium Light | Fast | 2 | 4-10 | 1/8-1/2 | 4.4 |
| TSR70MLF2 | 7'0" | Medium Light | Fast | 2 | 4-10 | 1/8-1/2 | 4.3 |
| TSR76MF | 7'6" | Medium | Fast | 1 | 6-12 | 1/5-5/8 | 5.0 |
| TSR76MHF | 7'6" | Medium Heavy | Fast | 1 | 8-17 | 3.8-3/4 | 5.6 |
| TSR76MLF | 7'6" | Medium Light | Fast | 1 | 4-10 | 1/8-1/2 | 4.9 |