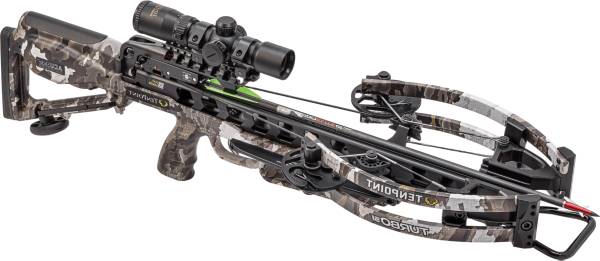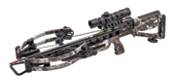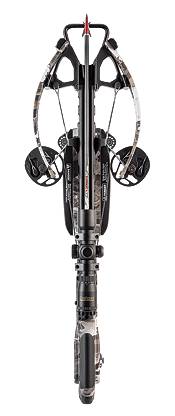 TenPoint Turbo S1, ACUslide with RangeMaster Pro Scope - 390 FPS
Highlights
Easy Cocking/De-Cocking, Mute, and Safe
Severely High Power Levels and Longest Stream Life in Industry
Narrow in Combo with 2-Stage Zero-Creep Trigger for Dead Accuracy
Scope Offers Better Visibility
Delivery & Pickup Options
---
Shipping Information
Shipping Restrictions May Apply.
Oversized Shipping Charges Apply.
SPECS:
Draw style: Forward
FPS: 390
Bow draw force: 220 lbs.
Axle-to-axle width: 7.2 in.
Length: 31 in.
Weight: 7.3 lbs.
Power stroke: 11 in.
Quiver: 3-arrow
Arrows included: 3
Included: Acuslide, scope, string stop system, 3-arrow quiver, and arrows
DETAILS:
Features easy-on-the-arm cocking and de-cocking with highly recommended top-quality Acuslide system, allowing effortless 5 lbs. of force while ensuring dead silence for high levels of stealth, and designed to maintain your trust with safety to ensure harm-free shooting, while built with backwinding crank operation to de-cock when ending the hunt before firing, allowing stop to backwinding at any point to prevent injury
Severely high power levels, featuring barrel that reduces rail surface by 50%, increasing accuracy, reducing stream wear, and providing longest stream life in industry, while surpassing "rail-less" crossbows by hundred of shots
Narrow construction combined with S1 Trigger provides a smooth shooting platform with dead accuracy, featuring 2-stage, zero-creep design with advanced roller sear system delivering crisp 3-1/2 lb. pull with greater trigger control leading to same hole down range precision
Scope features multi-coated glass for better visibility, including lighted aiming points for precision down-range accuracy
Compact at 7.2 in. width to take up small amount of storage when not in use, while offering a powerful speed-to-size ratio
BOW & CROSSBOW MANUFACTURERS REQUIRE THAT IF YOU NEED TO RETURN A PRODUCT, OR HAVE ANY WARRANTY CONCERNS, YOU MUST CONTACT THEM DIRECTLY. YOU MUST HAVE YOUR PAID RECEIPT.
Web ID:

2210PATRBS1PKGVKTABW